Tags
BEST VEGAN BUTTER, butter, coconut oil, coconut oil lubricant, coconut oil uses, commentary, fake butter, faux butter, futter, great sex, hand job, homemade sex lubricant, recipe, sex lubricant, sexual lubricant, spread, vegan butter, vegan sex lubricant
This is futter faux butter. In order to see the recipe, please first notice all the animals below used to make real butter, and other foods, products and services. They deserve to be seen by us all so we can educate others, aside from merely substituting a food product we don't need to begin with. Once you see, please find futter at the bottom.
One definition of holocaust:
"The term holocaust comes from the Greek word holókauston, referring to an animal sacrifice offered to a god in which the whole (olos) animal is completely burnt (kaustos). For hundreds of years, the word "holocaust" was used in English to denote great massacres."
I was born a Jew. Every Sunday I was dropped off at the temple, where I was introduced to standard American Jewish cultural practices such as the Hebrew language, adopting trees for  Jewish Arbor day, (mine was adopted for John Lennon after he died) reading about Jewish kings and queens and enslavement by the Egyptians, playing dress up for Jewish Halloween AKA Purim, (my favorite), playing with other bratty and spoiled kids, sitting with the other kids watching black and white videos of the Holocaust, and mostly perpetuating the victim mentality.
I remember listening to all the things that happened to the Jewish people who lived all over Europe in the early 20th century. (They left out gays, handicapped, Romanians and other victims.) I was shaken to the core that people had been made into lampshades and purses, were starved to death, experimented on, forced to work against their will, and eventually gassed to death or killed in many other horrible ways. The fact that others had been exploited and exterminated hurt me deeply on the inside, and traumatized me at such an impressionable age. I was only 9 years old.
"Evidence has been found by allied investigators that fat from the corpses of dead Jews were indeed used to make soap in Stutthof, a concentration camp. The experiments to convert human fat into soap were conducted by a Nazi officer called Dr. Rudolf Spanner. The soap was often used to clean autopsy rooms of Nazi experimentation morgues.
… The Nazi's made buttons, bowls, goblets and so on out of human bone. They also used human skin to create lampshades, handbags and leather for chair coverings and book covers.
Ilse Koch, the wife of Karl-Otto Koch (the commandant in charge of the Auschwitz camp), collected skins of dead Jews. She would ride around Auschitwz to inspect prisoners and select any that she saw with distinctive tattoos. She would order the prisoner to be killed and the tattoo cut from his body, tanned and presented to her for a collection.
Himmler has alleged to have kept furniture in his castle made from the bones of Jews.
All the Nazi officers involved in experimenting with fashioning or collecting human parts from prisoners of war were tried and (the majority of them) executed by the allies for war crimes."
"the soap recipe given by Mazur read, "5 kilos of human fat are mixed with 10 liters of water and 500 or 1,000 grams of caustic soda. All this is boiled 2 or 3 hours and then cooled. The soap floats to the surface while the water and other sediment remain at the bottom. A bit of salt and soda is added to this mixture. Then fresh water is added and the mixture again boiled 2 or 3 hours. After having cooled, the soap is poured into molds"
"At Dachau and Mauthausen, human skin of dead prisoners was used to make lamp shades, saddles, riding britches, gloves, house slippers, and ladies' hand bags. Tattooed skin was particularly valued by the SS men."
For me, nothing has changed. As an adult, I am still in shock on a daily basis at the dreadful horror show that continues. You know, I became vegetarian because I was grossed out by the idea of eating animals at around 13, after viewing a video of lots of animals being tortured and killed, but back then I thought nothing of the point of view of the other being. It was only about me not ingesting an animal. Of course,  I eventually gave up eating, wearing and using animals to the best of my ability when others helped lift the veil from my eyes via the internet, and I put up no fight. I simply could not support the horrors before my eyes. As someone who comes from a group who was oppressed, I simply cannot stand back and watch other beings have the same done to them.
Now, thankfully, there are laws regulating from whom it is legal to make purses, shoes, jackets and blankets, starve to death, experiment on, force to work against their will, force to be entertainment, be confined, be enslaved, be caged, be raped, and eventually be killed in the most horrific brutal ways. As long as one is the human animal, one can mostly escape the killing, but for the NON human animal, there are absolutely NO laws that protect them from their oppressors because legally they are PROPERTY. Nobody can protect the other animals from the human one, the master creator of hierarchy, the total speciesist. And, many use religion as their reason for the holocaust waged on non humans, as they claim their god gave them permission.
All of the non human animals you see below wear a gold star and many are tattooed with a number, just like the the humans in the photos above. The gold colored plaque of shame signifies the same although the shape has changed. The number still has the same meaning. These animals are given a number so they have no identity; no importance, no right to their own lives, or person. They are industry fodder, and nothing more than commodities.
You have no right I tell you, you have NO RIGHT!! YOU are no better than anyone else; human animal or non-human animal. They belong to themselves just as you do to yourself. They do not have to provide you with a reason for not being used.
Every day is Holocaust Memorial Day, Yom Ha'shoah,

What's good enough for your stomach or vanity, is good enough for your eyes.
You know what I think? FUCK jews. FUCK whites. FUCK blacks. FUCK asians. FUCK ALL races. Fuck ethnicity. FUCK sexual orientations. FUCK shallow human frivolities.  FUCK everyone and their FUCKING getting offended by their own personal bullshit or FUCKING words. I am FUCKING offended that BILLIONS of humans continue to wage a HOLOCAUST on other species on the planet on which I live.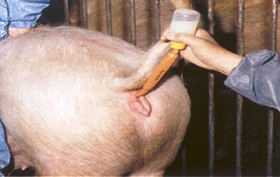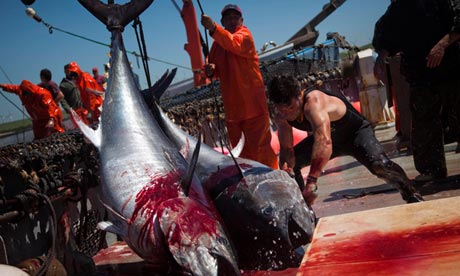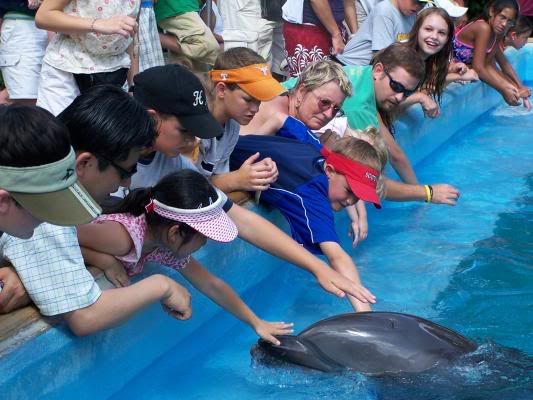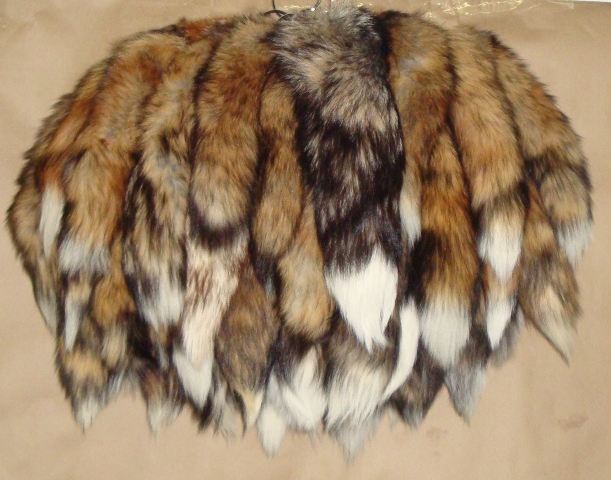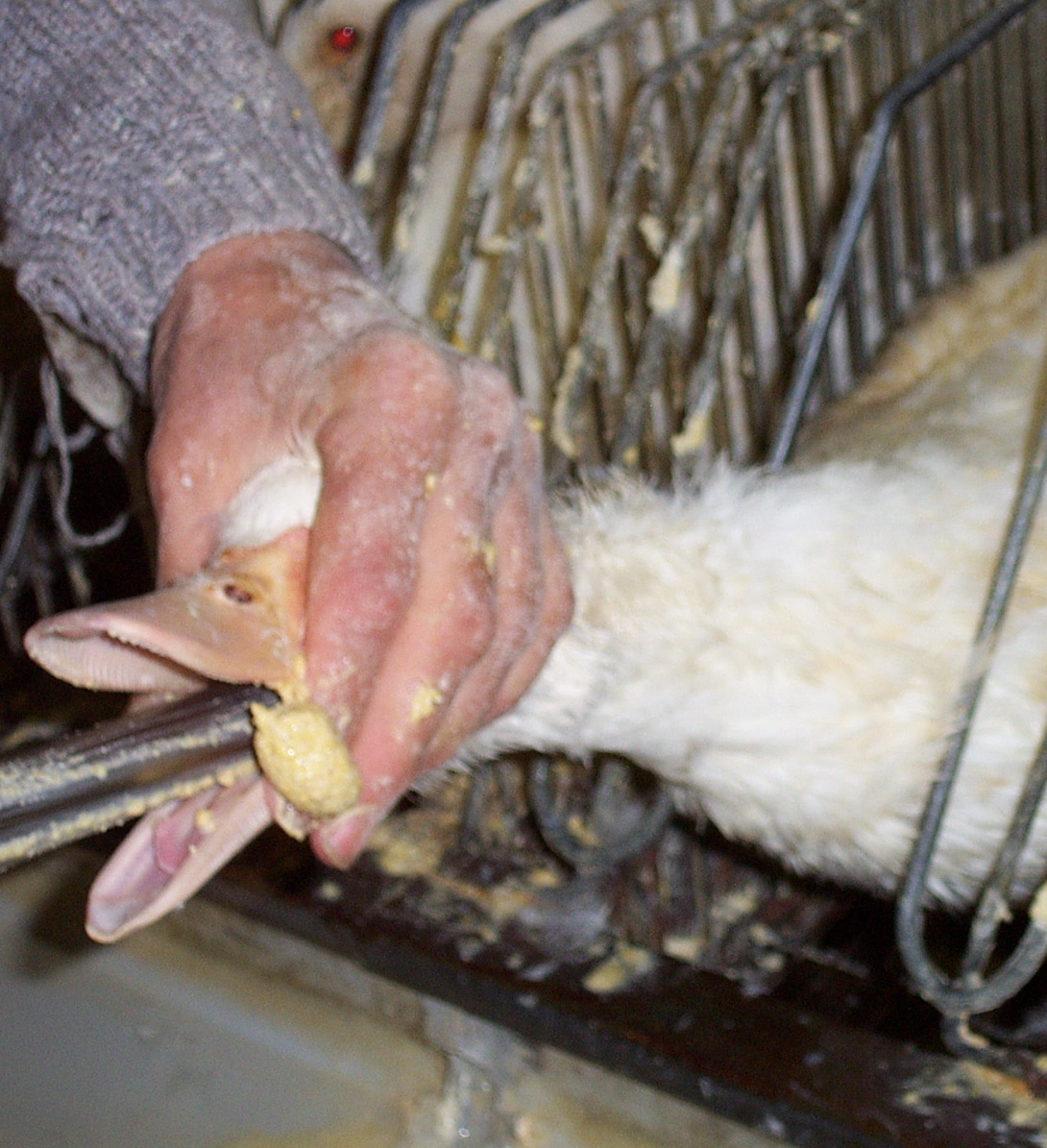 The rivers run RED. THE HOLOCAUST NEVER ENDED PEOPLE. IT'S JUST CHANGED SPECIES.
WHAT DOES ANY OF THIS POST HAVE TO DO WITH YOU?  EVERYTHING. EATING USING OR WEARING ANIMALS IS UNETHICAL. IT'S SUPPORTING THE HOLOCAUST. YOU ARE NO BETTER THAN A BLACK SLAVE OWNER, A RAPIST, A PAEDOPHILE, A CANNIBAL, A MURDERER, A KIDNAPPER; AND ALTHOUGH LEGAL, IT IS WRONG, AND EVERYONE INVOLVED IN THIS INDUSTRY SHOULD BE IMPRISONED FOR LIFE.
WATCH THE MOVIE FOR FUCK'S SAKE. YOUR EXCUSES ARE DISGUSTING. NO AMOUNT OF PAYING SILLY CHARITIES MAKES YOU ETHICAL. BEING ETHICAL STARTS BY NOT BEING A FILTHY SLAVE OWNER. THEN DO SOMETHING ABOUT IT. DO THE VERY LEAST YOU CAN DO; STOP PARTICIPATING IN THE HOLOCAUST.
*Credit goes to google images and MANY many people and organizations that have created these VERY informative photos depicting the HOLOCAUST. MANY thanks.
You don't have to eat, wear or use animals to live a great life. It is all a lie.
Death for no reason is murder.